How to prepare for moving overseas?
Moving is a very difficult and stressful process. Because, it involves a lot of planning, preparation, and steps you have to take to get everything done. But, when it comes to moving overseas, there are even more things to consider. Like, visas, job-hunting, health care, and other support systems. All of them need to be in place when you make the move. That's why this guide will show you all you need to do to prepare yourself for an overseas move, whether that's moving across a country border or to a place overseas.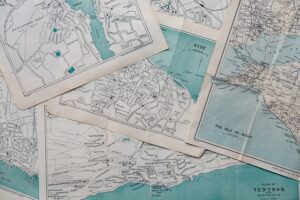 Do plenty of research
There is plenty of stuff you'll need to research before moving overseas. First thing's first: accommodation. What are the costs? Are furniture and bills typically included? Are some neighborhoods safer than others? Finding out as much as possible about the housing market in your new country or city will set your expectations straight and hopefully make it easier to find somewhere to live. Also, there is another thing that is very important. And that is finding a reliable and reputable moving company. Because it's pretty obvious that you can make an overseas move by yourself. But, luckily for you, that's why there are interstate movers NYC who are always ready to help you with your relocation.
When you hire a moving company to transport your household items, reliability and reputation should top your list of priorities. A reasonable price is also important, so you'll want to get quotes from moving companies that pass your screening process. Recommendations from family members and friends go a long way toward pointing you in the right direction. Online reviews for long-distance moving companies are yet another great way to track down a good fit.
Also, when it comes to moving overseas you need to take care of some other things too! Those are visas, taxes, utilities, and transport. Knowing about these before moving will help you to fit in with the locals and also to adjust to a completely new lifestyle. You may also find it helpful to learn about the cultural differences between your home and host countries. Knowing this in advance will help you not to question yourself or your ability to make friends once you've moved, and will make the settling in the process much easier.
What should you do before moving overseas?
You should visit the place before you move there. If money and time permit, it's a great idea to visit your new country or city before you moving overseas. By doing this, you'll be able to understand how the locals live — do they shop in large stores or at local markets? Do they get around by foot or car? Do they observe any traditions that you should know about? Answering all of these questions in advance will help you to fit in and make friends as quickly as possible.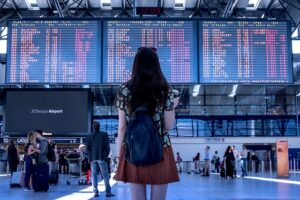 For example, you could talk to the staff in a local bank to get some information about account options. You can also check out local neighborhoods to see which areas are safest, most welcoming and would be best for you and your family. You may even be able to find a place to live, by contacting some real estate agents in advance or arranging viewings with individual landlords or roommates. Also, you can find a moving company that can help you with your household move. For example, you can use their packing services NYC, or transporting or whatever you need that will help you. In the end, just ask around about everything you want to know!
How to find an interstate moving company?
If you're planning to move across state lines, it's more involved than just packing boxes and loading them into a truck. When it comes to moving overseas, there are a few things you need to know. Unlike intrastate moving, where each state issues its own set of guidelines, companies who move belongings from one state to another are regulated by the Federal Motor Carrier Safety Administration.
Requirements of an interstate moving company
Obtain licensing by FMCSA and display their U.S. DOT number in any advertising.
Provide arbitration if consumer complaints can't be resolved amicably. It's important to note that FMCSA doesn't have the authority to resolve claims against a moving company. However, if a problem appears, consumers can file a complaint against the mover by calling FMCSA at 888-368-7238. Documented complaints may trigger an investigation.
Give homeowners a copy of "Your Rights and Responsibilities When You Move" brochure, so he or she is informed before the move.
Allow homeowners to review their tariff — a list of rates and charges — for a particular shipment.
Provide an accurate summary of their complaint handling procedures, including a phone number.

Make sure that the moving company you've hired have everything you need to moving overseas!
In the end
When considering a move to a new country you need to be really comfortable with the way day-to-day life is carried out there. Research should include looking into local laws, customs, taxes, building regulations, the health and education systems, and the public transport system. These will be a part of your everyday life, and in the case of things like the health system, could literally be a life or death issue.
Moving overseas will surely have a huge effect on your mental health and emotions. Because you will be missing your home, and here are some ways how to beat homesickness. But now you have something else to think about and that is struggling to cope with your new work-life balance. You'll be happy to hear that you're not alone in this – moving overseas. Almost every expat faces similar problems which get them down from time to time. The good thing is that some of these issues can be avoided before you even hop on your plane to move to another country.